Disasters do not wait for Clean-up and Remediation companies to buy equipment or get trained staff. At Chase Environmental we are ready in a minutes notice and can help you when the need arises. We're here for you now.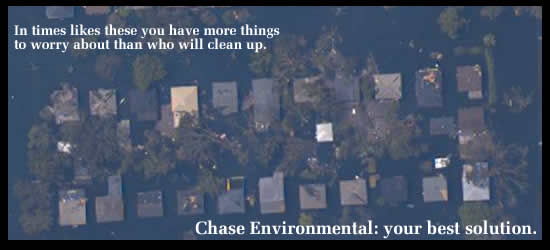 Make the Right Choice!
Get the response you need when you need it. Let Chase Environmental handle all your clean up needs. Call Chase now: 1-877-752-4273.
Trying to Contact Us?
Need to know how you can contact us in non-emergency situations? Want to talk to a representative? Visit our
contact page
.
Learn More About Us.
Want to learn more about us. Visit our
company information
section and learn more about who we are.